In honor of Earth Day….
Oh, not really. Just a coincidence… NaNa bought natural diapers at the Berkeley Bowl, because I forgot to provide her with any for last weekend's sleepover. They only have natural.
I like them though! After many many many years of diapers that have stupid commercial characters on them, these are refreshingly clean and plain. So nice. They look great and no leaks. Funny it took this long to experience the unbleached diaper.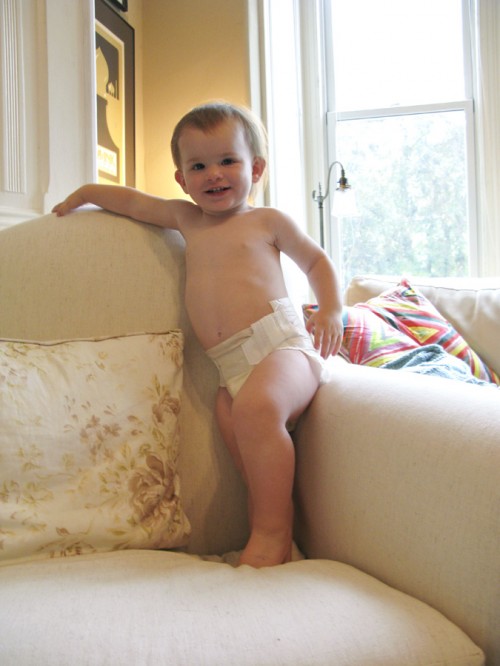 (the lightbulb behind Lucy is not earth friendly, but that's what solar power is for.)