I have to take a moment to give props to Kiera and her general awesomeness for doing an apprenticeship at Acme. People, this is rather epic. (Those hours alone are impressively early. 2:30 is nighttime.) But she totally aced this, and the amazing effort and lessons she learned are pretty inspiring.
I have loved Acme since before David Goines made this poster: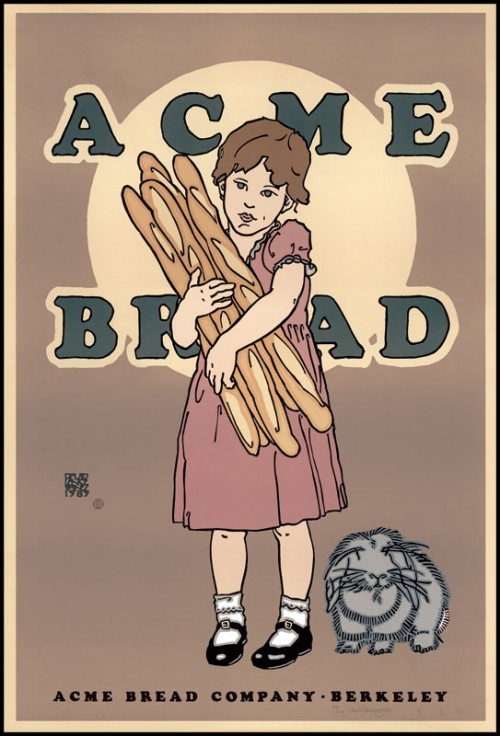 And, now I love them even more. You can read about Kiera's experience on her blog, Sweet Kiera.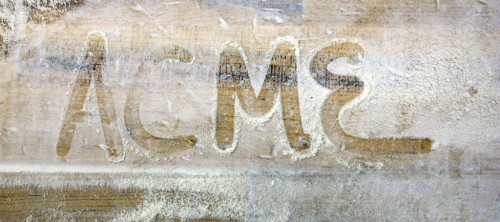 (How clever of her! That's the flour alright.)
So bookmark her blog somewhere, or 'like' her on facebook, because there's more good stuff coming soon!