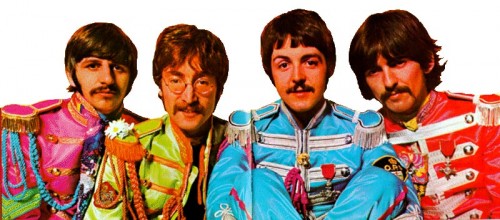 We are dancing to this song today! The house is freezing, except for the "front room" where the southern exposure lets the light stream in. Lucy is doing the "Lucy Shimmy".
[podcast]https://oscarandlucy.com/wp-content/uploads/2011/01/03-Lucy-In-The-Sky-With-Diamonds.mp3[/podcast]
~ Lucy In The Sky With Diamonds (liner notes written by Mark Lewisohn)
Inspired by a painting by his almost four-year-old son Julian, who gave his work of art the same title, 'Lucy In The Sky With Diamonds' swiftly evolved into a kind of Lennon musical vision of Alice In Wonderland. The basic track, overdubs and mixing were all effected at different speeds giving the song an ethereal quality in keeping with the imaginative lyrics. Recording commenced in studio two at Abbey Road on March 1 1967. Album version mixed from take eight. Writer: John. Lead vocal: John. Producer: George Martin. Recording engineer: Geoff Emerick. Second engineer: Richard Lush.