No, I'm not writing about my kids, although come to think of it, they have been really sweet lately. (Hmmmm, I think we can attribute that to a quickly approaching Santa Claus coming to town.)
These are some new little angels, inspired by a cookie party at Geffen's house. In a wave of caffeinated baking enthusiasm, I made a double batch of gingerbread, yielding forty angels. Later that night, armed with piping bags and toothpicks, Kiera and I brought our choir to life.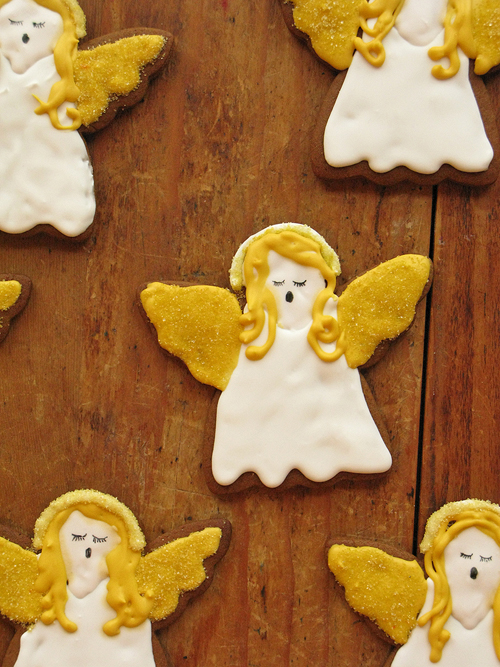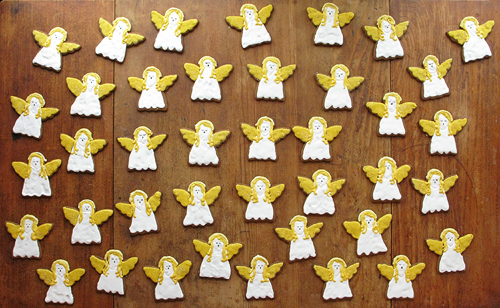 Recipes and techniques and more photos coming soon to Sweet Kiera … Stay Tuned.