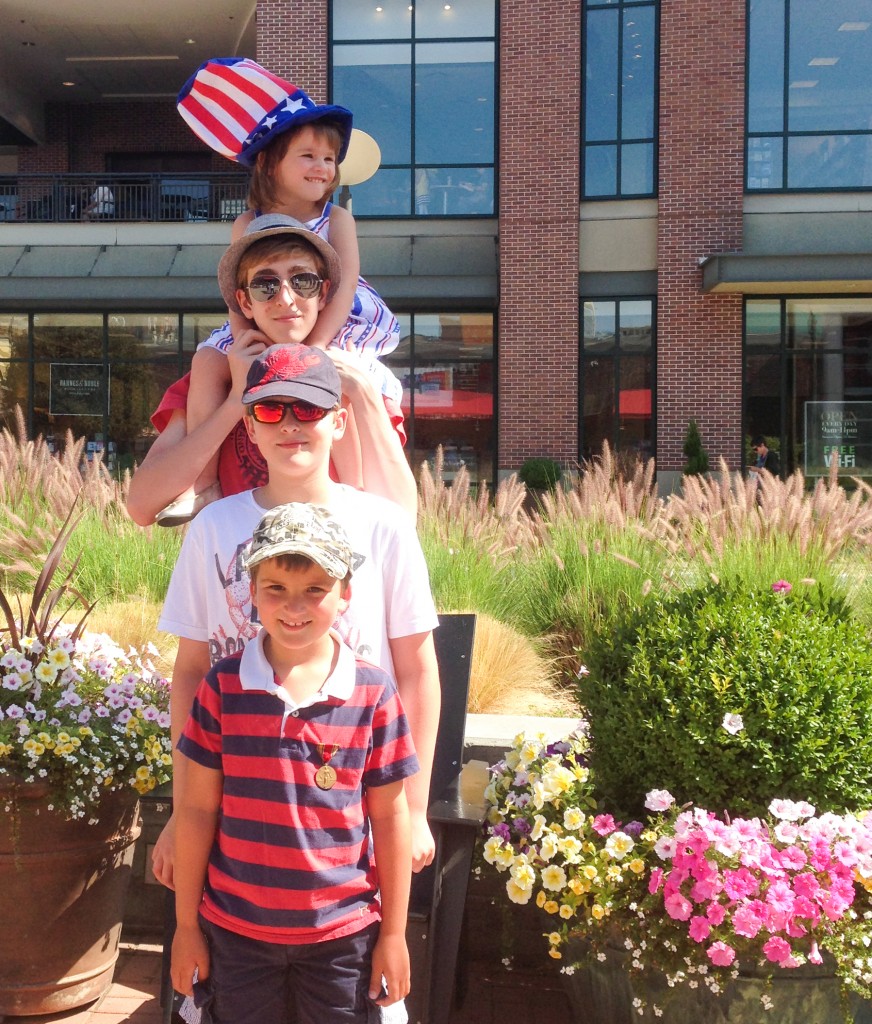 Happy 4th, From Emeryville!
Kristi used her super-duper Marriott discount and got us two lovely rooms.. Why Not!
We were on the 9th floor with a great view of the San Francisco fireworks.
But first we women shopped at the mall, while Mark took the kids to the pool for a couple of hours.
Then we had a magical dinner, alfresco, with the best weather of the year!
I had a view of the sun setting over the city, and it was warm with no wind.
Pasta Pomodoro – who knew?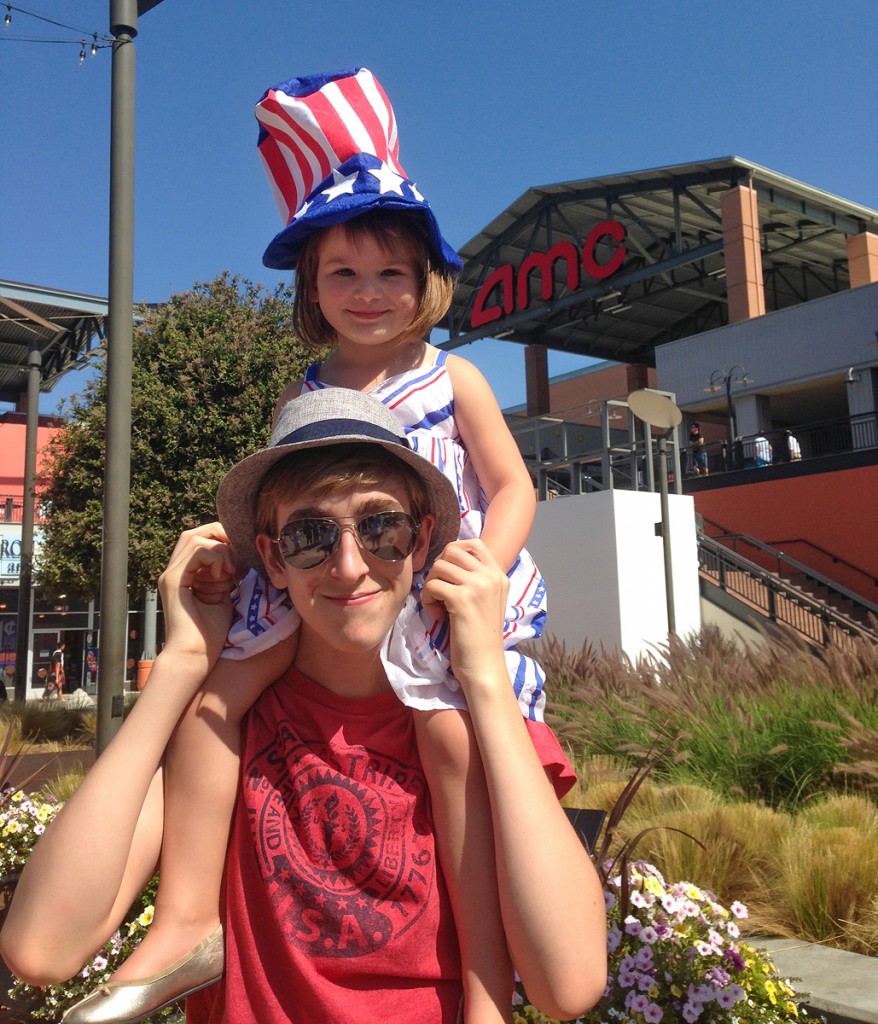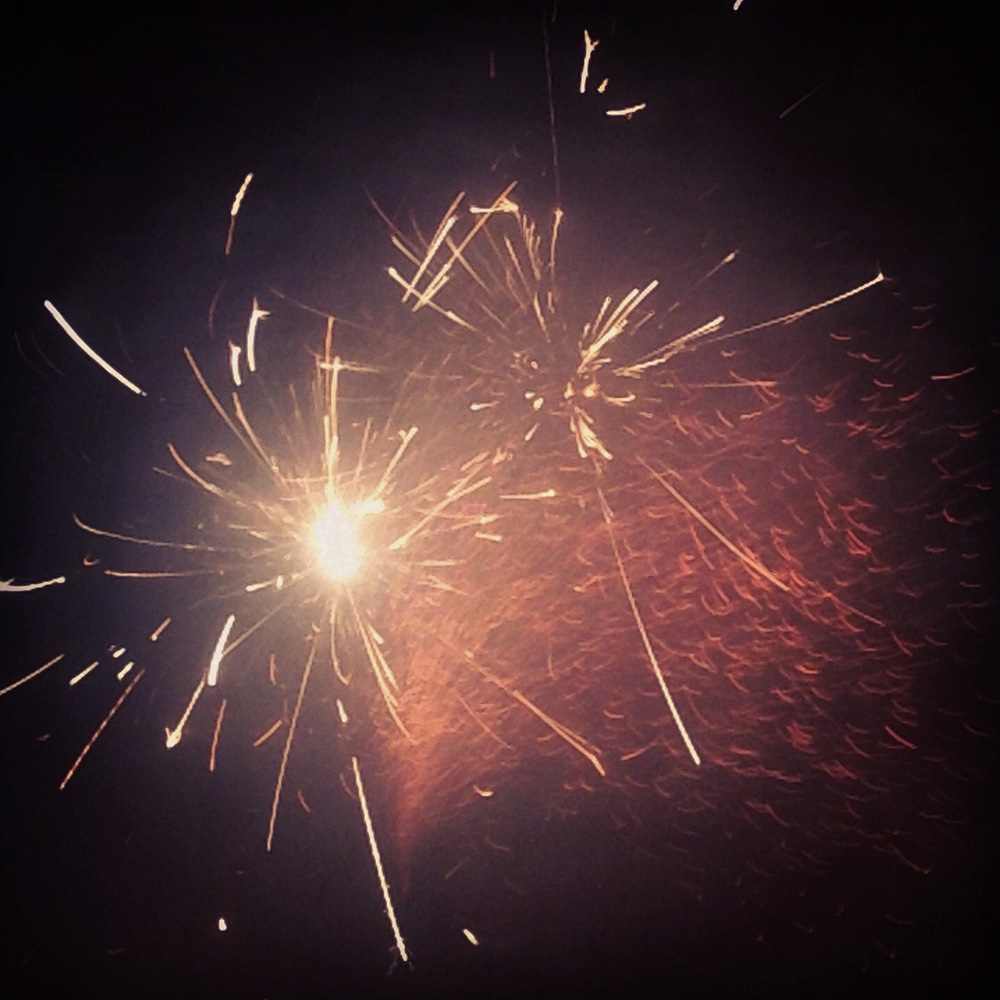 Mark got Uncle Greg to pick up some fireworks outside of SF, so the boys go to do a little messing around in the parking lot.
We all decided it was a great way to do the fourth!!