So last Monday I put on my battle gear…
To deal with this!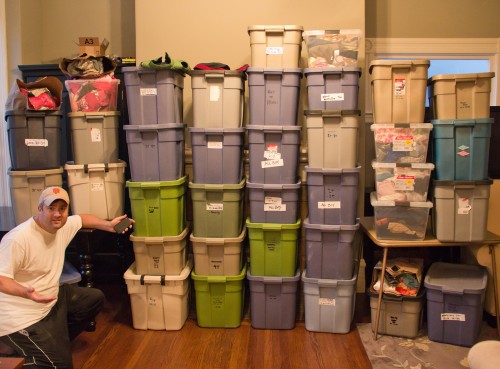 This is pretty much every bit of baby and kids clothes from Ava, Oscar and Lucy, since 2003.
I know, mom – Just say it:
"HOARDERS!"
We've had the bins squirled away, in some awesome storage spots around the house.
But things were getting messy, unknown and overwhelming.
I located, organized, donated, etc. and got the total bin count down.
I'm happy to report the situation is now back under control.
I may or may not have cuddled some of my favorite old Oscar items in a weak moment of missing my 'little guy'.
The battle is won, but the war of kids crap rages on.
Over and out.