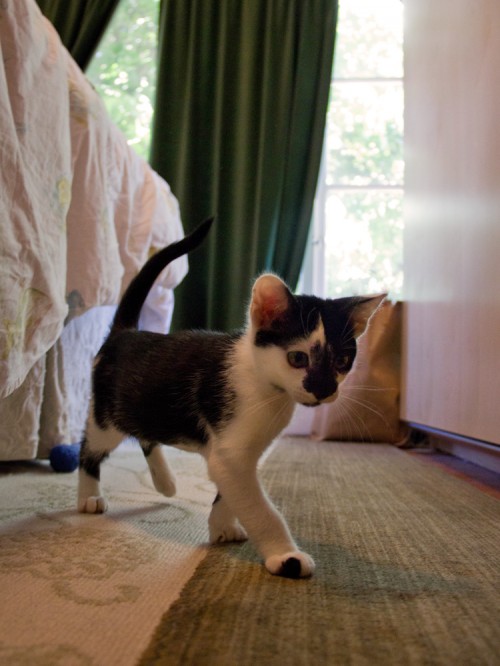 Madie & Alex got a kitten!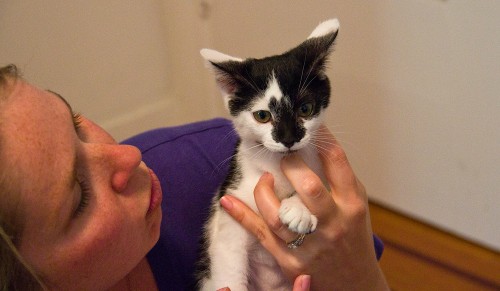 So of course we went over to see her. They think her name will be Penny.
Here she is all fiesty.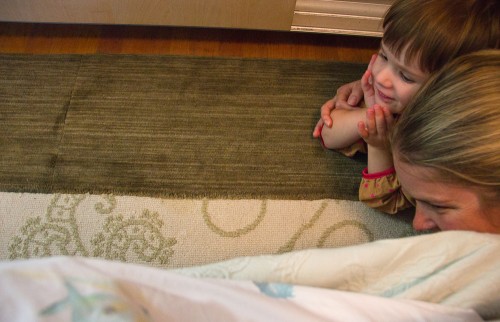 Lucy kept jumping and screaming (yes, screaming,) in excitement, so Penny wisely retreated under the bed.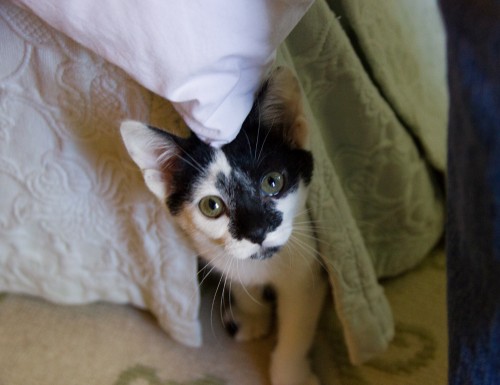 But she was too curious and good-natured to hide for long.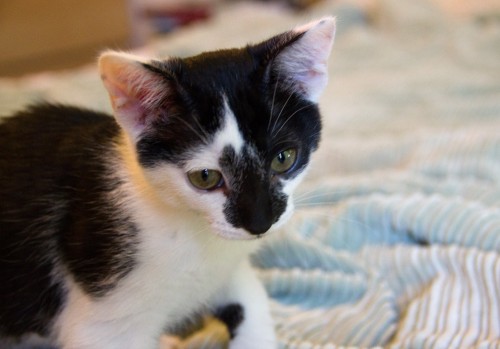 She's really cute!! We are hoping that their cat Buddy eventually thinks so too.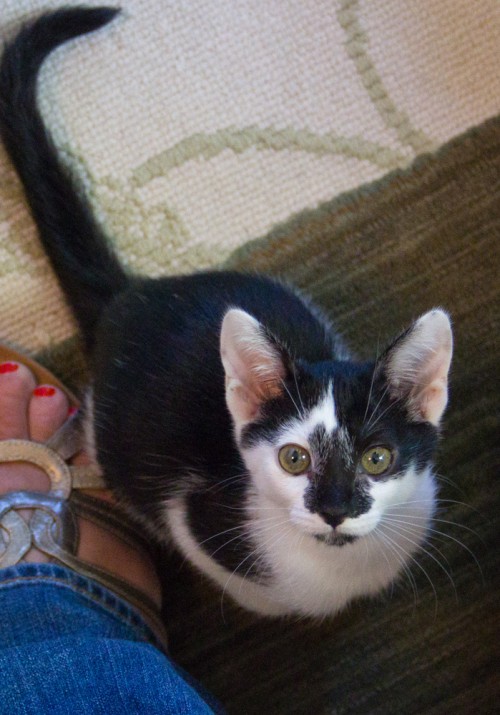 Hello Penny!