We are NOT finished putting our house back together after the big 'floor and paint re-do of 2012', but I really wanted to get the kids sleeping in their new bedroom upstairs. The mudroom was nice (no, not really), but the crowded-like-sardines thing happening downstairs had to go! So, we got Lucy a "toddler bed", which takes the crib mattress. It's meant to be temporary, until we figure out how we want to do the room. (Matching twins, or bunk bed, or win the lottery and move to a 3 bedroom house.) It looks a little drab in the photos – but I'm confident it will look right in the end. My goal is to have it photo-and-blog-ready by the time school starts.
Oscar found this evening's furniture building and arranging really fun. He's aware of my Pinterest board for a shared kids room. He keeps suggesting items to pin, and he asked for "striking red' paint on the wall. I'm happy he's into it. For the record: He's in favor of the built in bunk bed idea.
I didn't make Lucy nap today, so she'd be nice and tired at bedtime. She drove us CRAZY while we put the beds together, but it worked – she fell asleep in less than 5 minutes of lights out.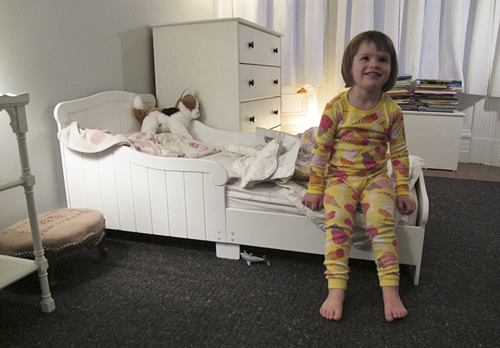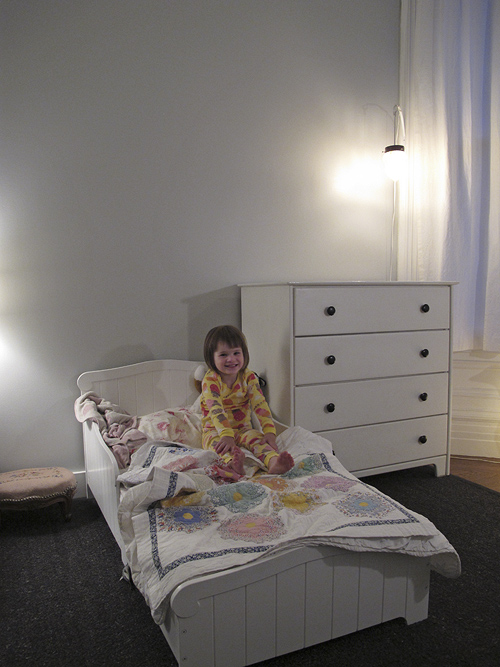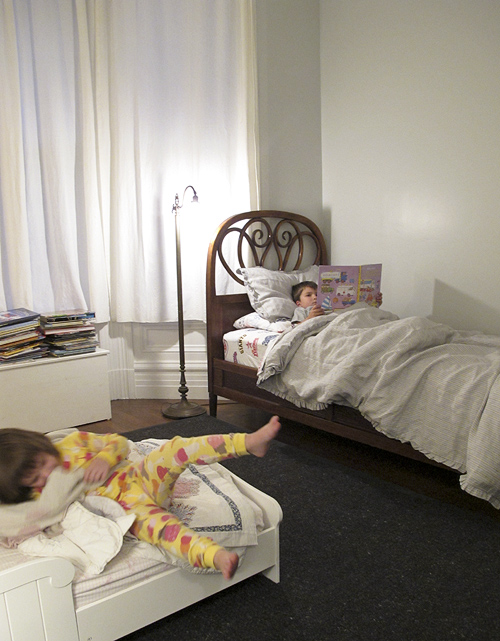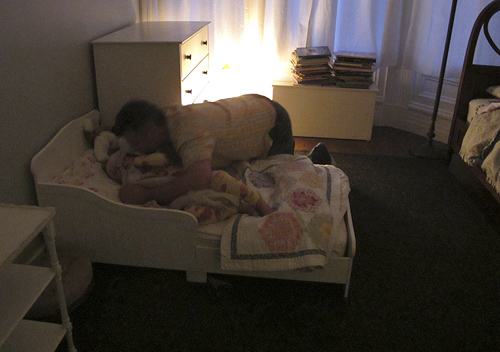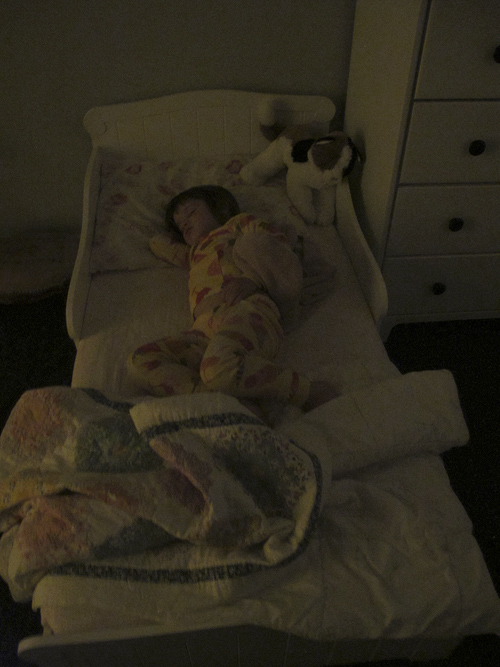 I dug up the photos from March, 2007: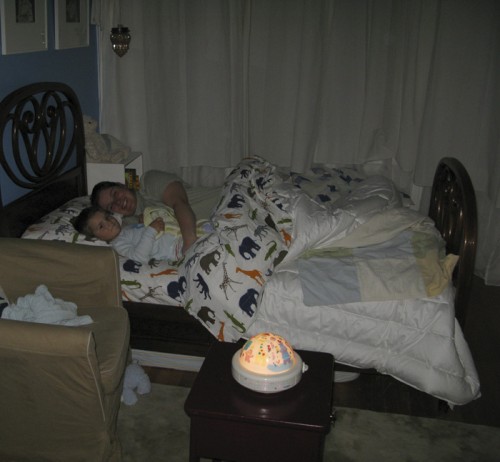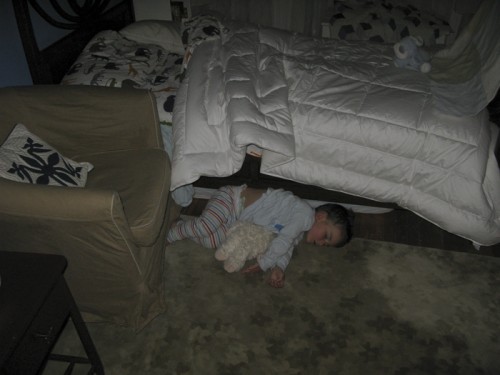 I still love that photo!