We are all living downstairs (not entirely, we do have the kitchen). Its awkward, and stinky, but so worth it!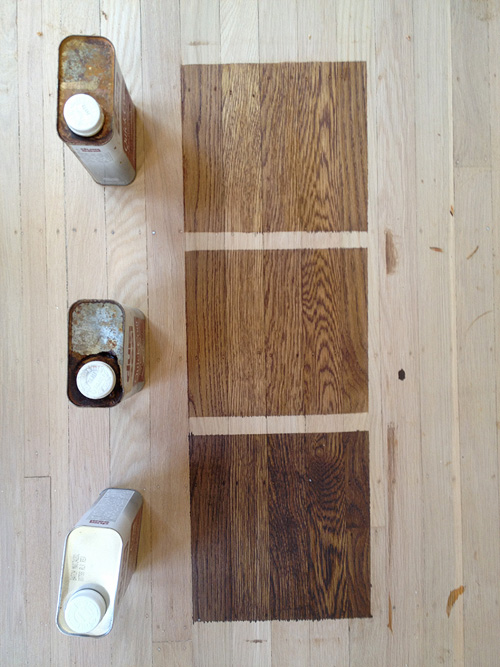 We chose the middle one: "Chestnut"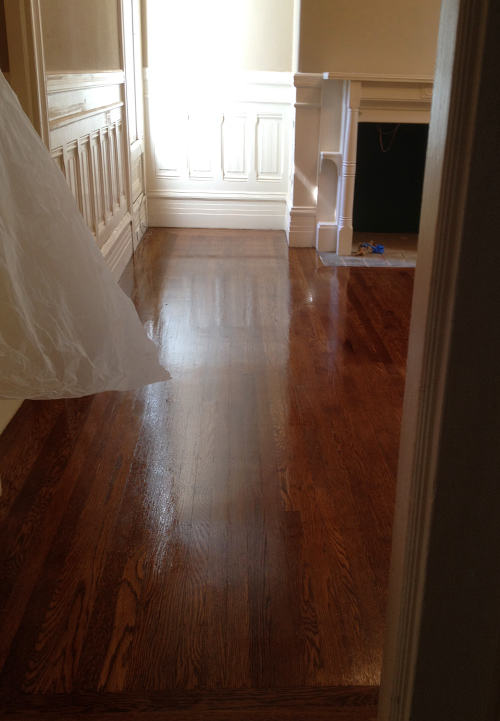 CAUTION: Wet Floors (This Means You Booker And Lucy).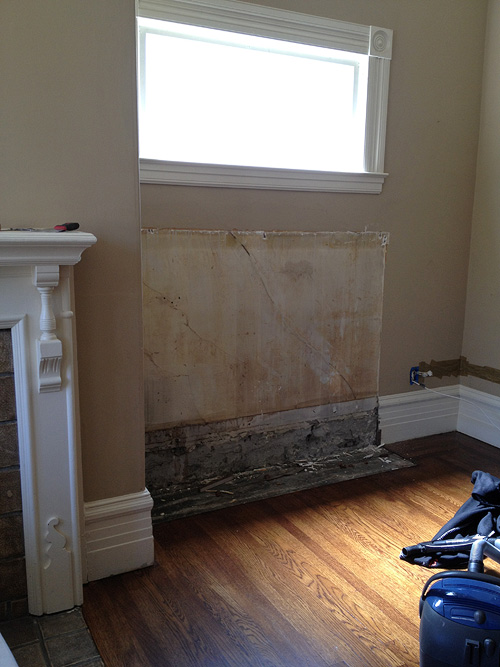 Today we removed the stupid built in! I've wanted that out for 7 years! (Tomorrow marks our 7th year anniversary of living on Page St.) We're having the floor patched and stained. Then Mark will do some baseboard magic.
Don't I just love home improvement.