Everyone is excited for our bridge's 75th birthday tomorrow!
It doesn't look like we are going to take O&L into the madness (They are making it too difficult. No cars are allowed! Picture tired kids and no way to get home.)
But we will see the fireworks, and who knows – maybe I'll have a photo to post.
My mom, Vicki, was waaay cooler than I am, and motivated! She brought me and Madie onto the bridge for the 50th birthday — the day it flattened out from all the weight! I can only feel sorry for our dad, who was watching the tv that morning, knowing his girls were on it!
Check this out (click to see larger):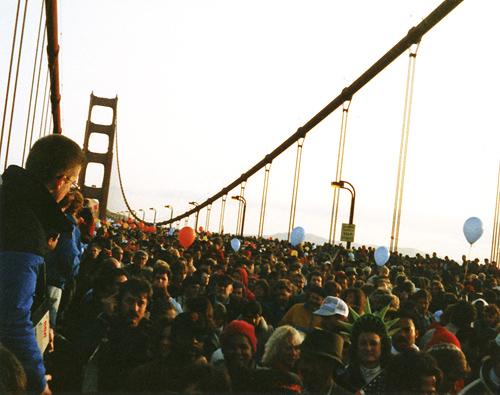 I could would never want this now – I'm too claustrophobic.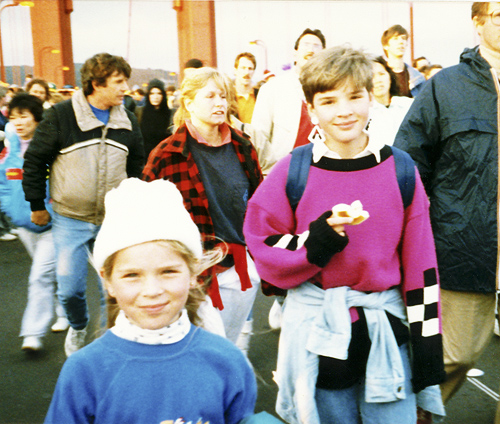 Oh yeah baby. I was in those '80s.

Pretty cool, 25 years ago.
UPDATE
We didn't go. We decided that the schlep was going to be too much. At the moment of the fireworks (which sounded like a War was raging outside) I had major pangs of guilt. Then when all was silent again, I felt fine. :)
Here is what we missed: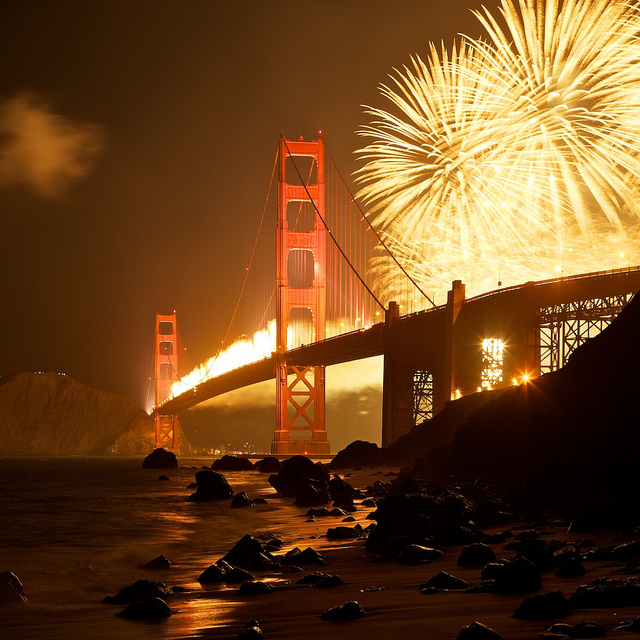 and here is what we could see from our lame, no-view house: