(This post is late – oh well.)
Two weeks ago, maybe 3, I read Justin Morgan Had a Horse to Oscar. It took a little while, because I just read a couple of chapters each night.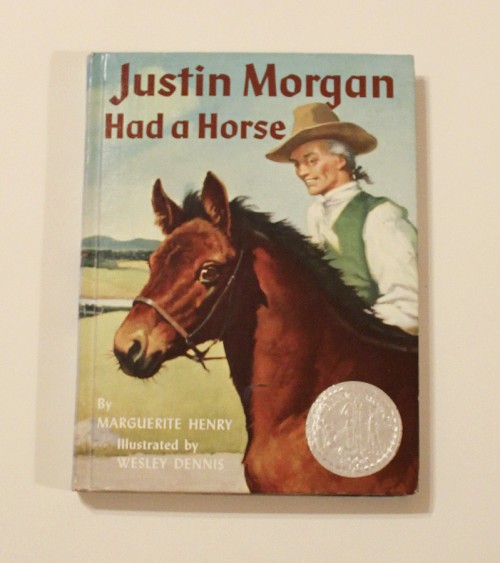 The story was perfect – it's about a young boy who grows up with a special horse in his life. It takes place in Vermont, in "the Old Days" a.k.a. the 1790s. Oscar had some trouble picturing the world the way it was then, but I think it's important for him to get a little historical imagery. I could tell when he was having trouble understanding a concept, so I'd stop reading and explain. We talked about the way horses were used then, and I explained some words and phrases that aren't in use anymore. I had to explain a lot, but it was okay.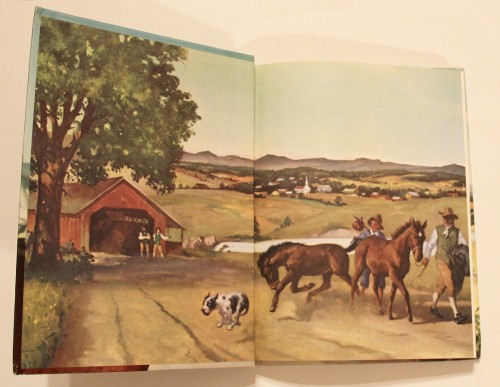 The illustrations are really nice, and helped Oscar with the story. I wonder which book I should read him next?